DONATE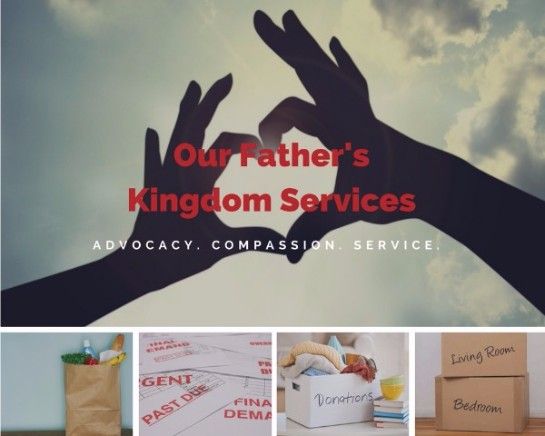 Your gifts, both large and small, help us to intervene in crises and prevent homelessness.
Thank you in advance for your generous support that allows us to make a difference in the lives of hundreds of people and their families each year!
To date, your gifts have...
• Fed families
• Provided hygiene products
• Brought diapers to a single mother
• Help a veteran as they rebuild their life from homelessness
• Keep the lights on and the water running
• And so much more!Thank YOU!

Our Father's Kingdom Services greatly appreciates every donation.
Your Donations are Tax-Deductible.