Meet our Grace Giving Captains
Leticia Medina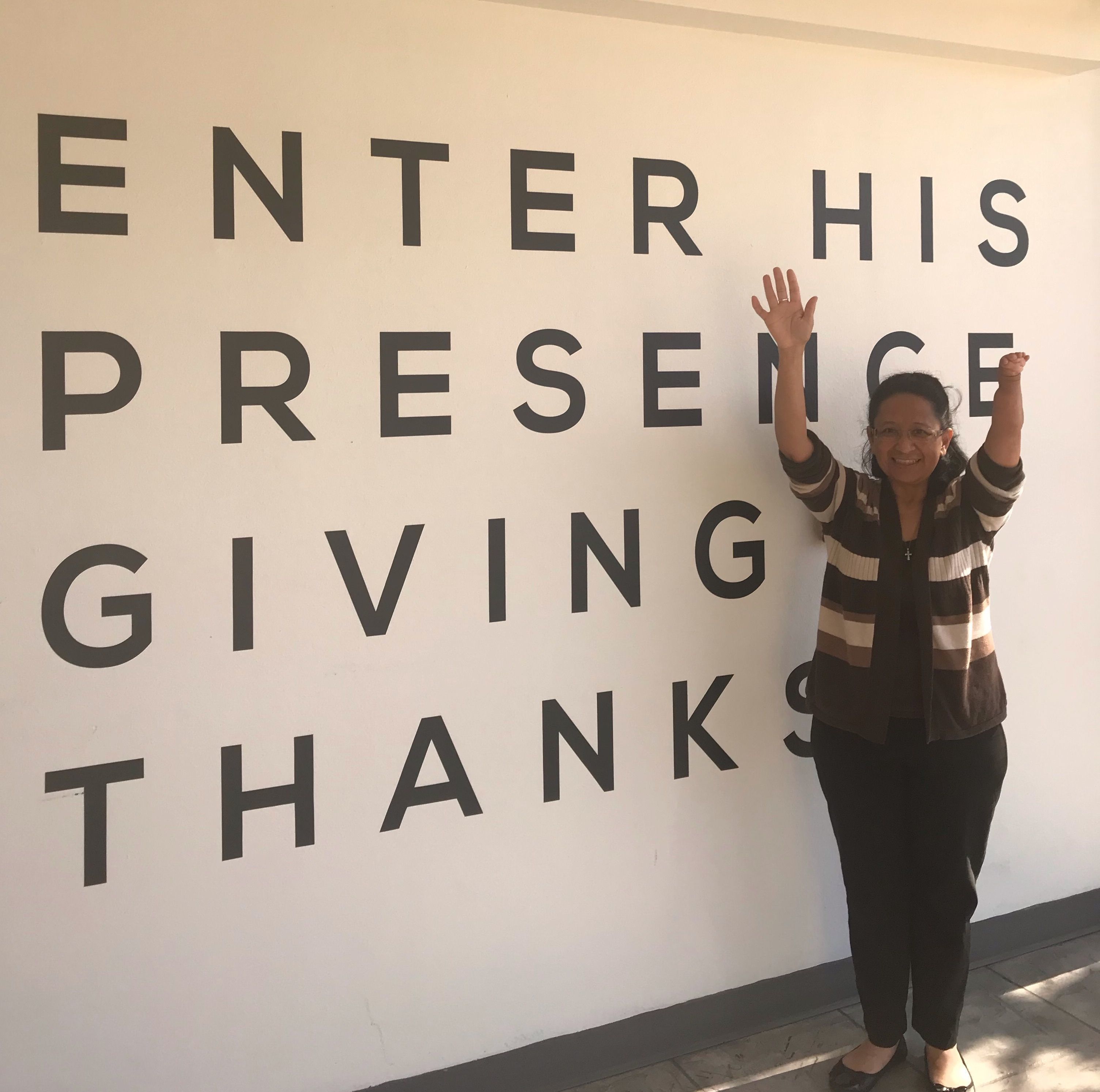 My name is Leticia Medina.
I have been a volunteer and partner with Our Father's Kingdom Service for 11 years; It's been an honor and privilege to serve.

My life has never been the same and little did I know how God was going to use this ministry in my life. He has helped me to overcome a long time struggle that I thought I would never overcome. But with God's love pouring out through them, He helped me overcome the hiding of my short arm. Serving in the ministry helped me to believe that I had things to offer and that my arm could not hold me back unless I let it. This was the first place where I felt welcomed and when they told me God had given me gifts to use for Him, it grabbed my heart. He has had my heart ever since. They help me not only to discover those gifts, but to use them for God's glory! 
The thought that God wanted to use me -- to help make a difference. Only God could do this transformation in my life! I have witnessed God's transforming power touch individuals and families that OFKS has helped. This has made me want to continue to keep serving and become a Grace Giving Captain.
I look forward to continuing to serve for many more years to come. God bless!